I like to end each week sharing some lovely things I've found on the web that I think you'll like too. If you follow my Facebook page or Pinterest, you may have seen some of these already if you didn't miss it in your timelines. If you don't follow my page, you should because I post a lot more than just this list!

Some links below may be affiliate links denoted by a *. Thank you for your support!
My Update:
So I finally finished writing that Branding book/lesson for The WP Chick so I can now fully focus on this blog again. I feel like I've been neglecting you, especially my newsletter subscribers!! Thanks for sticking in there and being patient with me 🙂
My latest posts:
Well not much here other than last week's Friday Faves!
Free Downloads:
10 More Beautiful Stock Images from Unsplash

Best Free Script Fonts for Creating Vintage Logos

Free seamless pattern with cartoon mustaches from Creative Market*

Free Blogging Resources:
I'm very very excited about this new free web program rolling out right now. It's called Canva and it "offers an easy to use drag-and-drop interface and access to over a million photographs, graphics and fonts, is aimed at the mainstream user who doesn't consider him or herself a designer." They are basically aiming themselves at bloggers to create cool graphics for their blog posts. What's not to love about that??
Reserve your username now and in a few days time they will grant you access to their program. You can read all about the idea of Canva on Tech Crunch. So hurry up and sign up for Canva now. I think this is going to be a game-changer.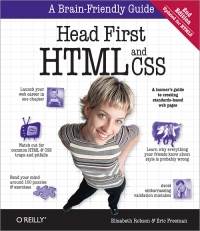 Free book! Want to learn HTML and CSS to really take control over your blog design? Here is a free book download from O'Reilly who are well known for their web programming books –>
Head First HTML and CSS, 2nd Edition
Found another new awesome graphics freebie site. Freebiesbug has a really nice selection of resources for designers: PSD files for Photoshop,* Fonts and Code too (like CSS icons and buttons). Check it out, you won't be disappointed.
Lovely Blog Crush:
This week I'm crushing on this adorably colorful blog, Love from Ginger by Rachael Smith who illustrates gorgeous children's and wedding invitations and paper goods for her boutique stationary design studio:

Rachael also offers a bunch of gorgeously colorful stock photographs for free on her site, so go check them out and be sure to leave a thank you comment!
Lovely Blog Themes I Found:
For Blogger:
This one's not new, but it's still a nice Blogger template. It's Lemon Meringue from Katrina at Pugly Pixel and it's free.

For WordPress:
This clean minimal look is so hot in blogs right now. Download Anthem from ThemeFoundry for $79.

Bloggers I Love:
Alex Beadon
Have you heard of Alex Beadon? I think I discovered her through Pinterest and I will admit at first I didn't think I would like her. I mean she's super bubbly and all, but I've watched some of her videos and I have to say I really like her and she knows her stuff! Anyways, she video blogs a lot about blog business and marketing, so check her out if you're interested in that sort of thing.
Friday Funny:
This one struck a chord with me because I seriously have THE WORST memory!
I'm sorry I don't have a photographic memory, but my brain is too busy being awesome!
Have a VERY LOVELY Labor Day Weekend!
Ok folks that's it for this week!
For more Friday Faves posts, click here.
And don't forget to join me on Facebook where I share a lot more of this cool stuff every single day!
Your Two Cents!
Got other lovely design faves or recommendations you'd like to share? Maybe even your own? Please leave a comment below!
And please share this if you found it to be helpful! Just click one of the links below!
✕
Hey friend, want free DIY design stuff?
I've got an entire library of FREE goods just for you! Join the 10,000+ others and get instant access now!